SUMMER UPDATE
FROM 15.7 - 17.10
GALLERY IN GHENT IS ONLY OPEN ON SUNDAY MORNINGS FROM 10:30 - 13:00
OR BY APPOINTMENT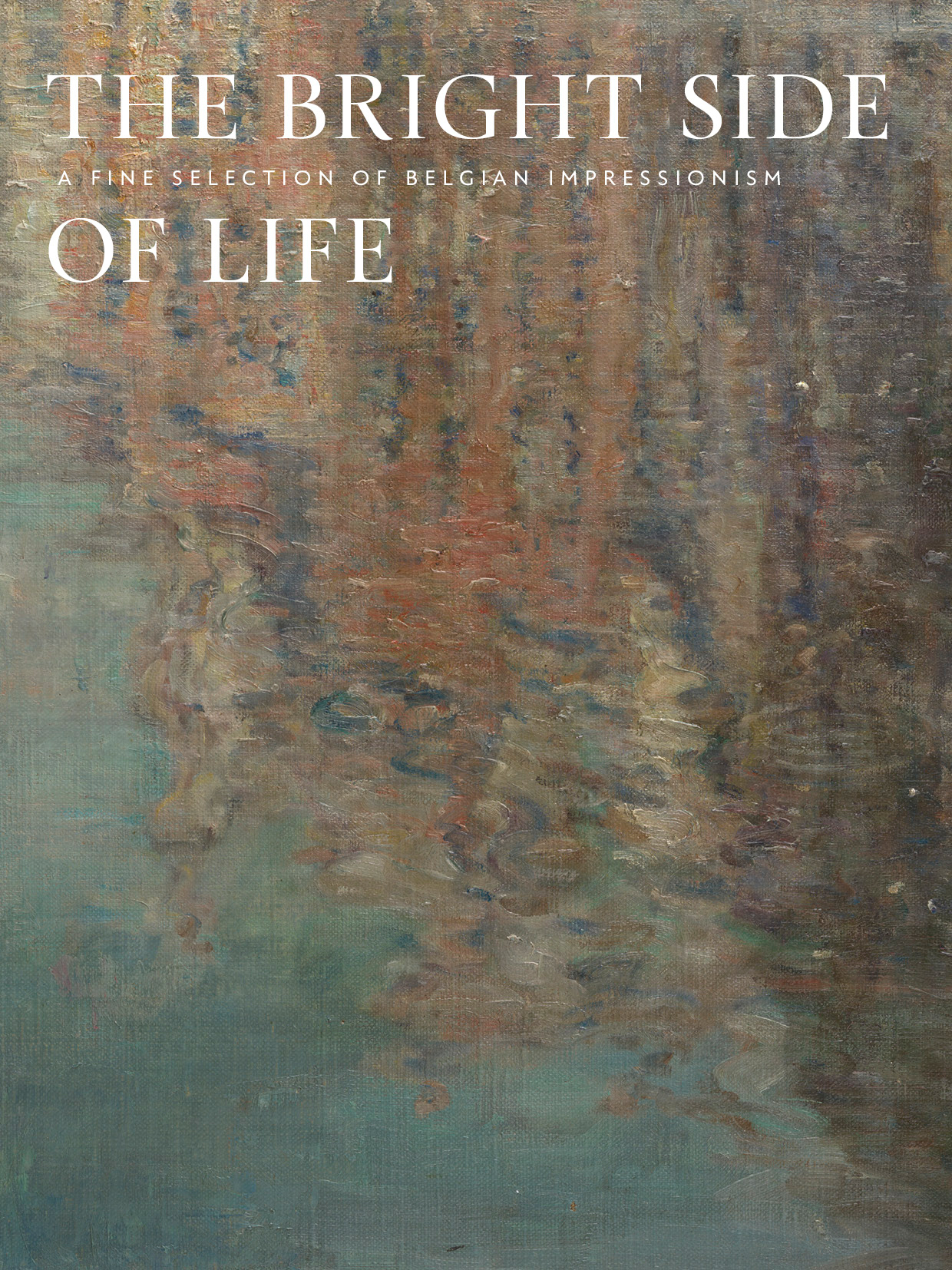 DEINZE - ONLY BY APPOINTMENT
MEET US DURING SUMMER AT …. LET'S GET OUT ART FESTIVAL
A BRIGHT SIDE OF LIFE
After those long and dark winter/corona months we're very happy to
present to you our new exhibition consecrated to the bright
side of life! A fine selection of Belgian Impressionist paintings for sale!
A general desire for nature, and a return to ordinary life, a respect for the basic patterns of life in the countryside. Was an important aspect of Impressionism that can be seen in this exhibition. Many artists fled from the major industrialized cities. Hence the emergence of small artists' colonies at Barbizon, Pont-Aven or Worpswede. So too was the Lys region with its picturesque villages and sites rediscovered by a group of artists at the beginning of the last century. Sint-Martens-Latem , Deurle , Afsnee , Astene and Bachte -Maria- Leerne and Deinze formed a wonderful starting point for their quest of simplicity and tranquillity in the sun-drenched landscapes. You will find works by Léon De Smet, Emile Claus, Albert Saverys , Anna De Weert, Jenny Montigny, Modest Huys and many others. They all cherish this beautiful authentic region with all its different aspects, seasons and moods.