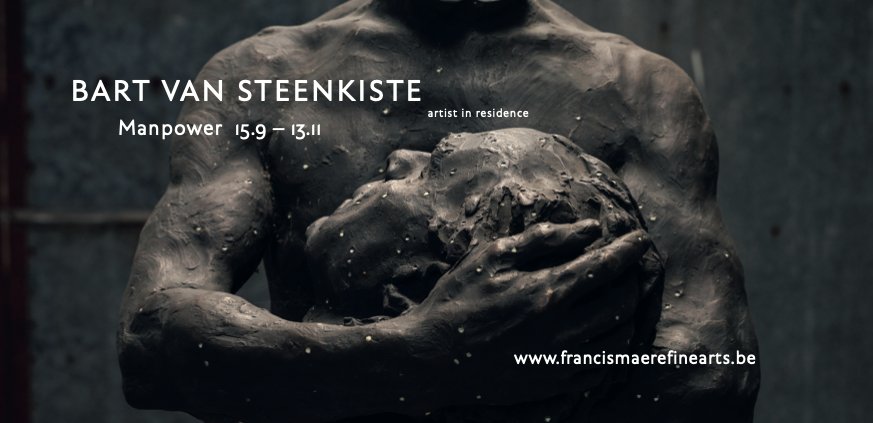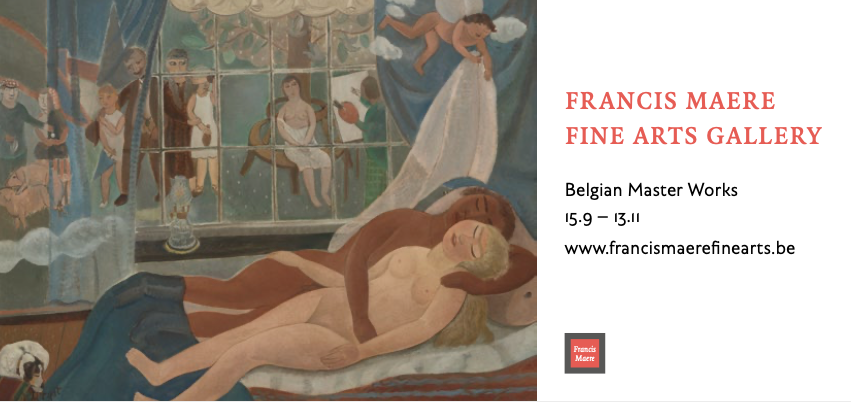 Francis Maere Fine Arts Gallery is very happy to start up this season with a new episode in the format "Artist in Residence", giving the opportunity to contemporary artist to invade the gallery space and to dialogue
with the "old" masters of the collection.
This time we can clearly speak of a "rare" bird. Those birds who are really hard and difficult to spot, but when the time is right they show up in all their splendor and glory, a supreme
moment for every artlover. More over he shows up to settle among his much older fellow artists on a quiet and discrete location. You won't find him in trendy or popular places among the noisy herd of sheep.
Bart Van Steenkiste was in his 20ies when he entered the classes "sculpture" at the KASK in
Ghent, In those years "conceptual art" knew its heydays, excluding almost every kind of figuration in art.
In 1980 he decided not to follow the mainstream and refused to play a role in what he called "the circus of contemporary art".
He then started studying the ancient Greek and Roman classical masters and began modelling the clay instead of the idea. Isolated in his studio he continued working on a set of sculptures he started 25 years ago. Another one was accomplished after 8 years of patience and endurance. Bart Van Steenkiste refused all propositions for showing his work and rarely opened his atelier to the public.
It was during one of those open-atelier occasions that I discovered his work and persuaded him to participate at the Contemporary Art Festival "Let's Get Out" in the summer of 2021.
Bart Vansteenkiste was immediately trigged by the idea of creating a sort of conversation with the artists of the gallery as there are, Constant Permeke, Jean Brusselmans, Théo Van Rysselberghe, Gustave Vande Woestijne, Léon Spilliaert, Gustave De Smet, Ossip Zadkine and many others.
Also the idea of exhibiting in the rich 18th Century salons full of history, inspired him, more then the actually very trendy "white cube" galleries.
In a way it is the art historical background that attracted me in his work. It is based on a broad knowledge of the arthistory but adapted to our contemporary world, confronting and treating the contemporary mindset not without a soft touch of anarchy.
During those two months you'll have the opportunity to discover his work in bronze and plaster and to admire his powerfull preparatory drawings together with our Belgian Masters
of the beginning of the XXth century.