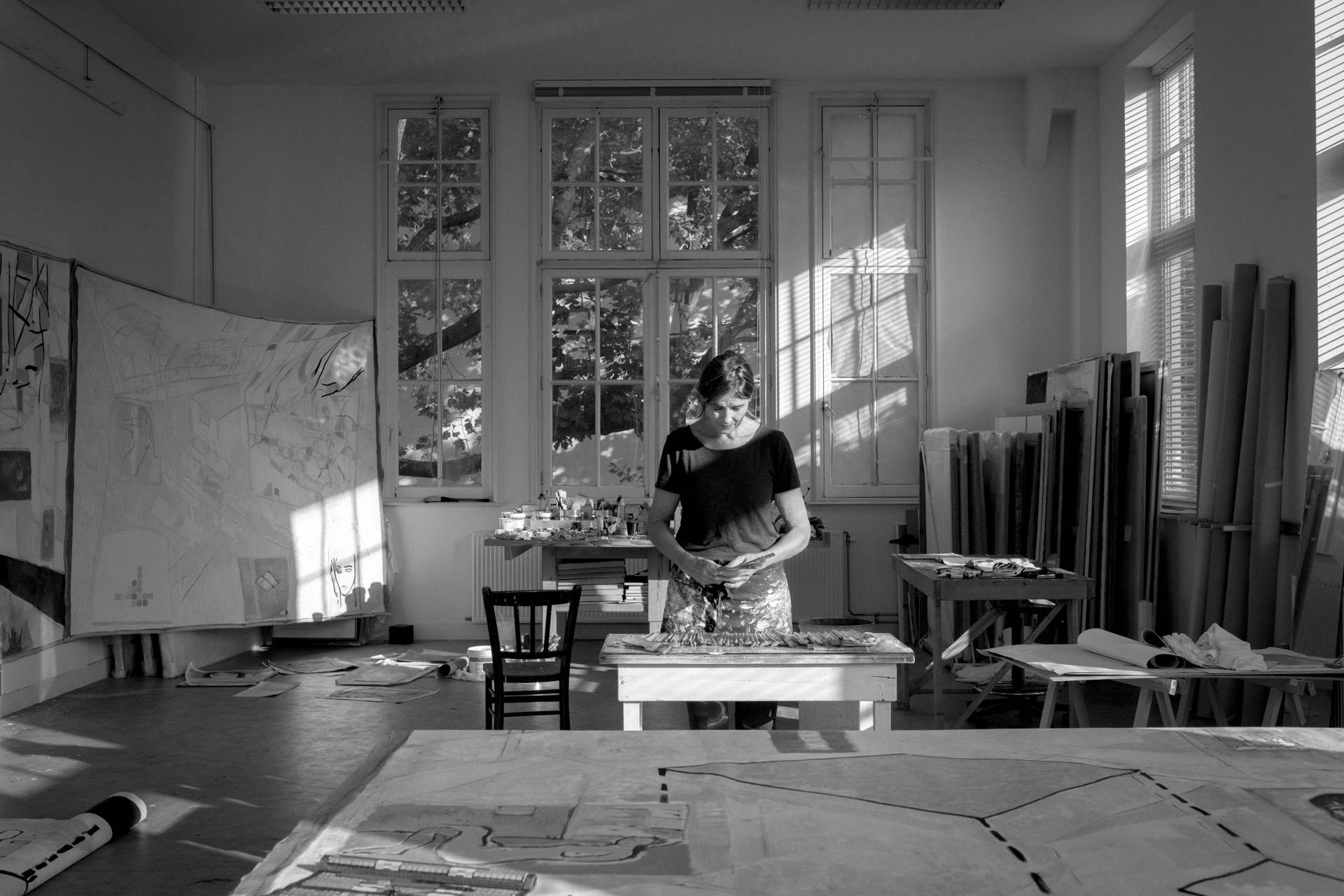 With CATHALIJN WOUTERS Studio Life, FRANCIS MAERE FINE ARTS GALLERY introduces the Dutch artist Cathalijn Wouters (1955) to the Belgian public. The various spaces of the Ghent Gallery not only provide visitors with the opportunity to explore her works in oil on canvas and sketches and drawings on paper, but also with a unique look into the creative world of this artist.
Artists' studios are fascinating places. Inspiring spaces full of colours, materials, and objects where artists enter into a dialogue with themselves and make full use of their potential in order to create. These are also intimate places: behind those doors, which normally remain closed to the public, hides a complete world of an almost mythical nature.
By allowing others to look into their studio, artists fully reveal themselves. Those who enter the space are granted access to the artist's soul, as it were. The studio tells us so much about who the artist is and how his or her creations come to be. This is why FRANCIS MAERE FINE ARTS GALLERY places this special space central in the exhibition CATHALIJN WOUTERS Studio Life. The studio, everything in it and all that takes place there, is not only a recurring subject in Wouters' recent work; the studio space in all its aspects is also the leitmotif for the structure of the exhibition, which transports visitors to the emotional world of the artist.